Our group consists of Meiho Enterprise Co.Ltd and Meiho Properties, a subsidary company. We conduct real estate sales, real estate leasing and intermediation operations.
| | |
| --- | --- |
| Condominium for Sale | We utilize External Wall Insulation system to be health conscious and environmental friendly. Our firm applies our unique service called 'Living, Service, System (L.S.S)' as the standard for our long lasting Ecology Mansion series 'SHELLZE' . |
| Real Estate Investment Development | The MIJAS apartment series is our rental apartments, condominiums, and townhouses created for real estate investment operations. |
| Condominiums Renewal and Resale | We purchase old condominiums and apply low cost but high quality renovations to increase its value and supply new residences. |
| Joint Venture Projects | We participate in joint ventures with major developers to construct residential for sale and apartments. |
| Consultation | With the accumulated knowhow on External Wall Insulation and energy saving facilities, we provide advisory to the property owners. We also give consultation on industrialization of condominiums and funding. |
| Leasing | Our subsidiary company, Meiho Properties, manages the properties of our investors and landlords. |
| Real Estate Agency | We run a real estate agency that conducts residential sales and rental operations. |
Company Name
Meiho Enterprise Co.,Ltd.
Company Office
-Head Office
〒153-0063 
5th Floor Meguro Yamate Place, 2-10-11 Meguro, Meguro Ward, Tokyo
TEL: +81-3-5434-7650  Fax: +81-3-5434-7659

-Kansai Branch
〒602-0842
3rd Floor House Saison, Imadegawa 2-Sakaemachi-364, Kawaramachi-dori Imadegawa kudaru, Kamigyo Ward, Kyoto City, Kyoto
Founding
9th September 1968
Capital
1 Hundred Million Yen
Type of Industry
Real Estate
Business Field
Real Estate Sales/ Real Estate Rental and Leasing/ Real Estate Brokerage
Acquired License
Real Estate Business, Minister of Land, Infrastructure and Transport No.6134
First Class Registered Architects' Office, Governor of Tokyo No.48291
Stock Listing
JASDAQ
Bond Code: 8927/ Listing Date: 9th June 2004
Group Company
Meiho Properties Co., Ltd.
House Saison Enterprise Co., Ltd.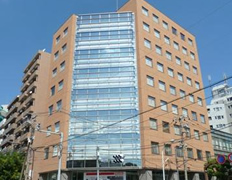 Contact Us
Company Office: 5th Floor, 2-10-11 Meguro Yamate Place, Meguro Ward, Tokyo, 153-0063
TEL: 03-5434-7650 FAX: 03-5434-7659